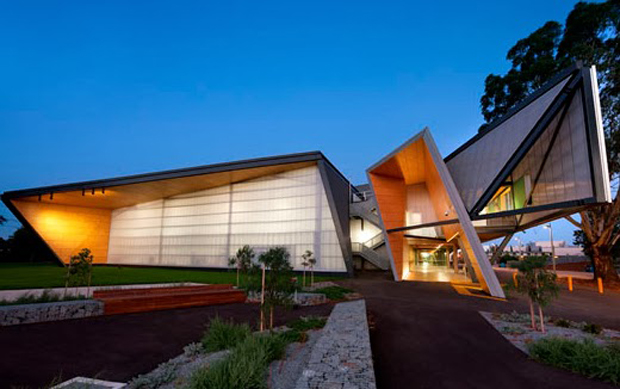 27
Feb
3 roof designs that encourage more natural light
The sun. It is single-handedly the most important natural energy source we have in this entire world. Not only can it provide usable energy via solar technology, but it also plays an important role in ensuring our psychological and physiological wellbeing. If we lose sight of the sun for too long, it can lead to physical health problems, vitamin deficiencies, and also contribute to increased sadness or outright depression. So having the sun on our side is important, and this includes when we're inside.
These days, while it may not be a widespread design factor of your average home, more and more commercial properties are embracing roof designs that allow for more natural light to shine in. For those with the finances and amibition, these types of designs can be adapted to residential properties so that the sun and nature can always be a part of our day-to-day lives, even when at home.
Victoria University
Melbourne is known for some pretty impressive architecture, both historical and contemporary, and the Construction Futures project at Victoria University is no different. Completed in 2012, the construction and building training facility was the brainchild of Cox Architects. The design itself, incorporating an almost rhombus-inspired look, allows for huge open sections where natural sunlight can shine throughout the buildings and roofed corridors.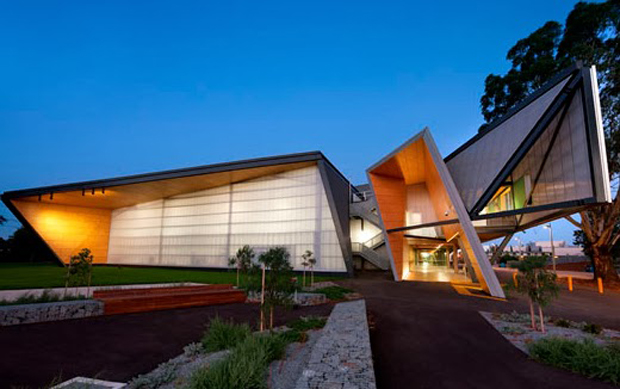 A key material used was Lexan Thermoclear sheets (from the company Ampelite), which are a high-quality and low maintenance glazing material based on Lexan polycarbonate resin. Each sheet comes with a two-side proprietary surface treatment. This treatment ensures that the material - and the buildings/corridors themselves - are protected against ultra-violet radiation from the natural sunlight, reducing material degradation and yellowing. And as you can see from the picture, it results in a unique and almost futuristic design where natural light reigns supreme.
2nd Avenue Apartments, Gold Coast
If you're fortunate enough to own, rent or visit a place at 2nd Avenue Apartments on the Gold Coast, then you may have seen the pool area. The pool area itself is sheltered by a roof made of Makrolon sheets, a product of Bayer Australia. Along with, of course, serving the usual functions of a roof, the design allows for sunlight to shine through almost all the time. At night, residents can go for a swim in the pool and look up at the night sky. And considering movie nights are held in the pool area, it's a great way for people to mingle, enjoy a movie, and have the sense of being outside while very much protected from the harsher outdoor elements.
Berlin House
Berlin House was designed by Blomquist and Wark Architects, and it shows how a few strategically placed skylights can allow natural light to flood and really open up your home. As has been known for some time, light colours help create the illusion of greater space, whereas darker colours make things feel more closed. Plentiful natural light helps achieve the same sense of larger spaces.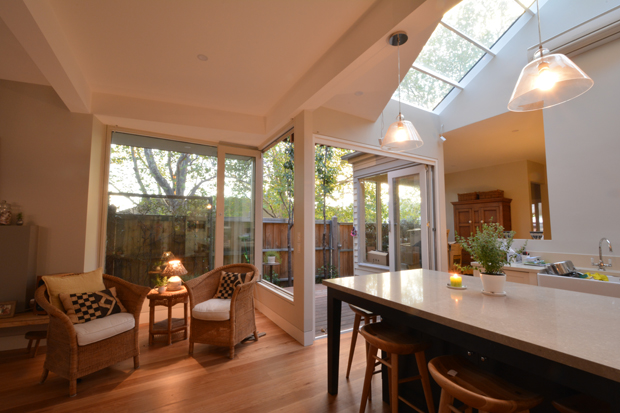 However, for the skylights that are there, they were positioned in a manner so that the direct, hotter light of the afternoon sun doesn't come through and increase the inside temperature too much. Select skylights are motorised so that they can be opened to promote increased airflow, and others - particularly those on the north side of the home - have had motorised blinds installed to help prevent unwanted heat gain. They're also useful as they can be opened and closed depending on whether or not the night sky and/or moon helps younger children fall asleep.
See Also: 4 Outstanding Roof Designs
* Images source from Architecture & Design