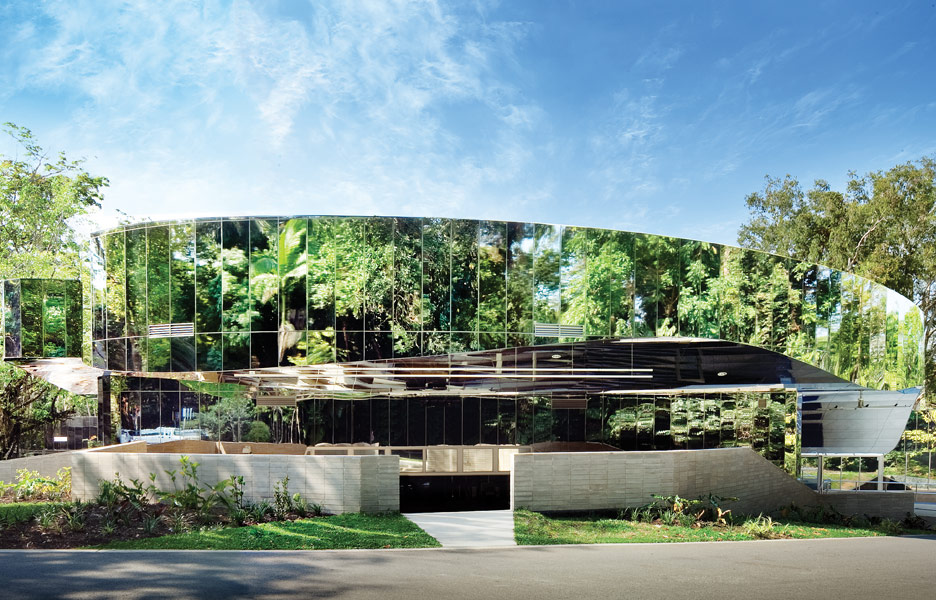 6
Mar
Invisible architecture: what is it and how is it achieved?
Any home or commercial building that comes into being starts with a vision that is typically first drawn out by an architect. In conjunction with building engineers, the architect will come up with a design that is both practical and, in certain cases, something that is truly aesthetically unique.
Invisible architecture achieves its distinctive look by focusing on ways in which to minimise the very appearance of what's being built. Whether it's a building, a walkway or a partition separating different areas, invisible architecture creates an illusion of nothing being there. Often, this style is utilised when the architect wants to accentuate the features of something else, such as the surrounding natural sights.
Below is an example of this type of architecture via the Cairns Botanic Gardens Visitor Centre. Charles Wright Architects, which designed the building, stated that it was designed so that the surrounding gardens would camouflage the building and create less intrusion to the natural beauty of the area.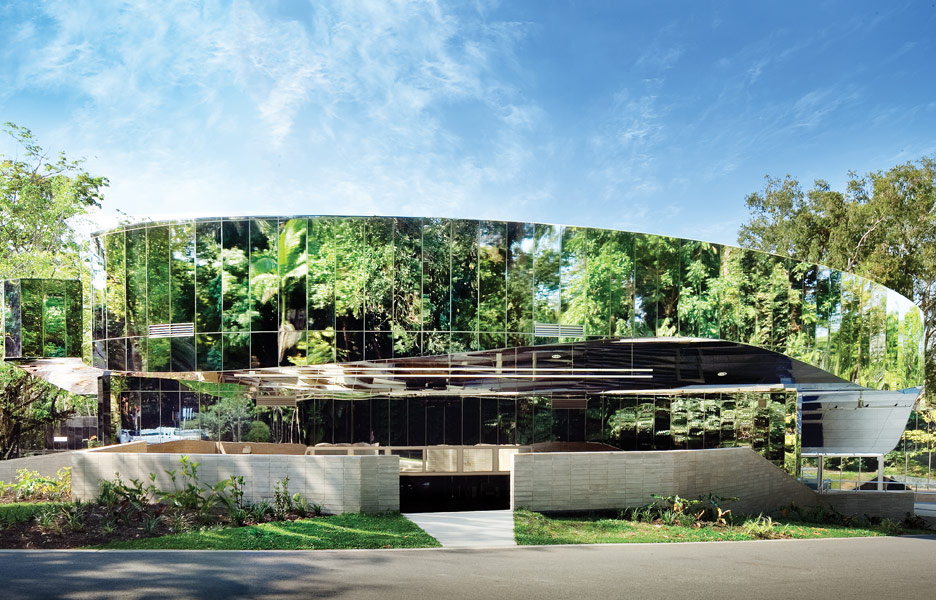 Source
How invisible architecture is achieved
In many instances, invisible architectural designs incorporate a lot of mirrored glass, particularly in buildings. The idea, as the name suggests, is to make the building as invisible or inconspicuous as possible, so naturally mirrored glass plays a big role. However, sometimes it can even be matter of just using glass, so that people can see inside/straight through the building from the outside and in. Below are a couple examples of this:
1. Optical Glass House by Hiroshi Nakamura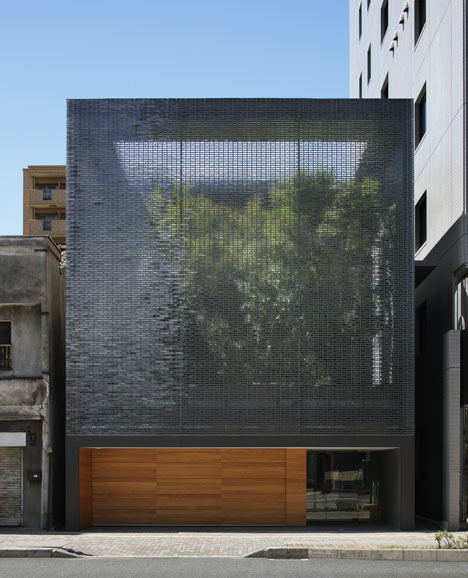 Source
The Optical Glass House utilises glass bricks so that people can see both out and inside the house. However, the only truly visible section from the outside is the garden, which stands front and centre to create both greater privacy for the proper living space and a peaceful, serene garden area that can be appreciate by those inside and outside the home.
2. The Glass House by Santambrogiomilao Group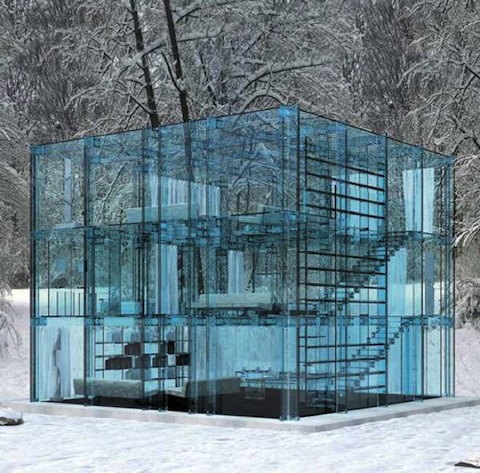 Source
This Glass House is only a concept house, but is built entirely of glass - even the furniture. Unlike the above Optical Glass House, however, this one doesn't exactly account for privacy. It's still an example of invisible architecture, of course, given you can literally see right through it, but only those who love to have their entire lives on display to the public would likely ever opt for this type of home.


Invisible architecture doesn't just apply to buildings, however. It can also be utilised for things like privacy partitions, walkways and public sculptures. One example is the below pedestrian walkway, which is built into a body of water to create the illusion that those who walk across it are literally walking through water. It is known as the Moses Bridge, and is located in the Netherlands.