17
Mar
Best of Brisbane's Outer Suburbs
As roof specialists, specialising in roofs in our area, we know that the weather across the state can be varied and thus impact roofs. In this post, join us on a quick scenic journey as we take a closer look at some of the best of Brisbane's Outer Suburbs.
Manly and Wynnum
When you think of Moreton Bay, these two suburbs may just be the first you think of. Located 22kms east from the Brisbane CBD, the area is considered a haven for retirees, but as with other coastal areas, young professionals have also moved in, renovating the wonderful tin and timber cottages characteristic of the area into modern homes with a touch of the past.
Birkdale, Ormiston, Thorneside and Wellington Point
Once again, fulfilling the need of city slickers and thalassophiles alike, the 'sea change' allure of these suburbs can be attributed to their tranquil bayside location. There is a mix of housing styles, many reflecting the lifestyle of the area, with room for your own boat and fishing rods. One popular type, is the Hamptons style home, complete with white roof. Located only 25km east from Brisbane CBD, it's a skip and hop away from the city.
Cleveland
Next, let's head further east to Cleveland. Cleveland is a seaside suburb so go for a roof that can stand the seaspray and salt in the air. Houses in this area are a mix of older homes, villas, modern marina-fronting prestige house and units. It's 28km from the Brisbane CBD so not too far, enjoying similar weather patterns.
Redland Bay and Victoria Point
This coastal settlement is 38kms east of Brisbane and it's no wonder why locals are flocking here. A part of moreton bay, and connecting visitors to nearby islands, it is the picture of a seaside reverie, complete with pelicans and beachside boardwalks.
Burpengary, Morayfield and Narangba
Let's head North next, towards our next suburbs located 39km north of Brisbane CBD. These suburbs, have a combination of high-set weatherboards and low-set brick home with most dating from the early 1980s. There's a combination of residential, lifestyle acreages and rural properties reflecting the abundant space of the area. Roof that are prepared for inland storms are a must.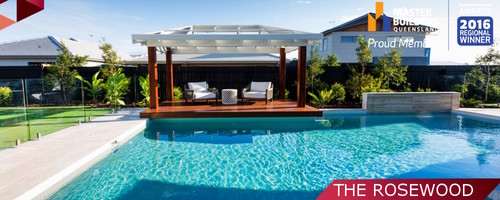 Caboolture
Located midway between Brisbane (49km North) and the Sunshine Coast, it's the heart of Caboolture Shire, serving as the administrative centre and local government headquarters. It's also consider the northmost urban area of the great Brisbane metropolitan region within South East Queensland.
Bribie Island
Moving forward, we take the = North-East route, 71 km from the Brisbane CBD, and find ourselves on pictureque Bribie Island. A holiday favourite for many Southeast Queenslanders, the area is known for fishing, swimming, four-wheel driving and a beautiful surf beach that stretches 31km in length. While the northern part of the island belongs to the Sunshine Coast, but the majority belongs to the Moreton Bay area and is considered outer suburbs of Brisbane.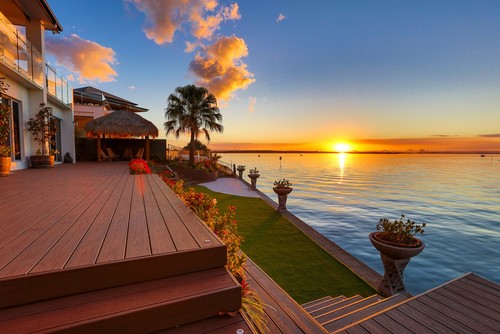 Ipswich
Re-orientate yourself back to Brisbane CBD, from here we'll travel West. 44 kilometres to be exact, and we land in Ipswich. We begin to see the landscape change as we head more inland, the beginnings of a country town. Ipswich is Queensland's oldest provincial city and is renowned for its cultural and architectural heritage, with many buildings dating back to the 1800s.
Camira and Springfield
Finally, let's head South, moving towards the Gold Coast, it's hard to discern which is classified a suburb or Brisbane or the Gold Coast, but perhaps Camira and Springfield are good suburbs to mark the end of Brisbane to the South. Considered the area of new opportunities, the newest establishments and developments are happening right here. Entire new communities have sprung up in the past few years and many new businesses are attracted to this area. Located 32km South from the Brisbane CBD, this is certainly an up and coming area to watch out for.