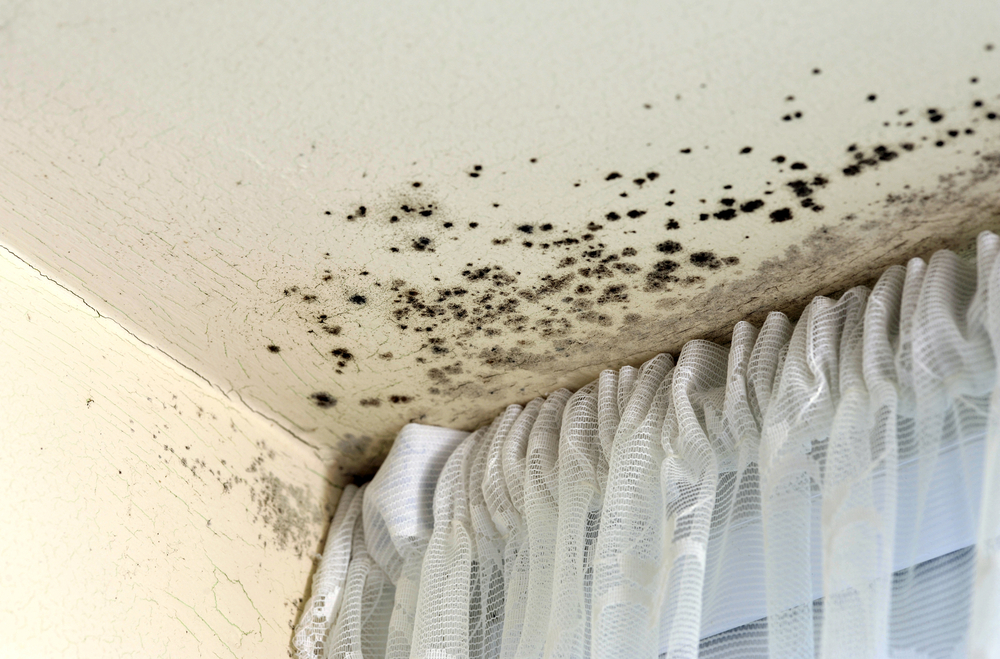 24
May
Top Tips to Combat Mould in your Home
Moisture can build up in your home in unwanted places, especially if you live in an area with a humid climate like Brisbane.
In the wake of the recent flood, numerous homes across South East Queensland have been inundated by mould, affecting both the occupant's health and the house itself.
Over time, dampness and moisture can lead to mould growing in your home. From kitchens to bathrooms to bedrooms, mould can grow anywhere that's warm and humid. Mould and mildew can be difficult to get rid of, make your home smell and be harmful for your health.
What causes mould in a home?
Poor ventilation in bathrooms and laundries
Leaks in the roof
Low levels of natural light
Condensation
Heavy rainfall, storms and floods
How can we combat mould?
The good news is that simple daily habits like opening doors and windows to increase air-flow can help to prevent mould from growing. Here are our top tips to combat mould in your home.
Look for moisture
Identifying problem areas in your home can be a good place to start. Look for signs of dampness on your walls, ceilings, roof, and in your laundry and bathroom. Do you have a stain in your ceiling from a leak? Is there a certain spot that gets damp whenever you get heavy rainfall?
Once you have identified areas that need attention, it's best to get them repaired. Even a small leak can lead to significant damage over time, so it's well worth getting it fixed.
Improve ventilation
Ventilating your home helps to increase air flow and prevent mould growth. Leaving doors and windows open and moving furniture away from the walls can allow air to flow more freely and reduce the chance of excess moisture building up.
Ventilation helps to keep your home warm in winter and cool in summer. It will help to keep your home at the right temperature and reduce humidity in the air, making it difficult for mould to grow.
Install a skylight
If you live in a sunny place like Queensland, installing a skylight can be a good option. It will help to let more natural light into your home. Since mould prefers to grow in dark places, having more sunlight in your home can help to prevent it from growing.
Clean your gutters
Are your gutters stuffed full of leaves? Clean them out! Gutters that are full of debris can't drain properly during heavy rains, leading to moisture seeping into your roof or ceiling. This can also cause cracks and leaks in your roof. This excess water then leads to mould growing.
Maintain your roof
When was the last time you had your roof inspected? Your roof is what protects your home from the elements. If you're finding mould and moisture building up in your home, then it might be time to take a look at your roof.
Maintaining proper roof maintenance can help to extend the lifespan of your roof, retain its structural integrity, and prevent leaks. Learn more about how to maintain your roof here.
Looking for a Brisbane-based roofing company?
If you've got mould as a result of your roof leaking, it's best to get it repaired ASAP.
Whether you need a full roof replacement or to fix a leaking roof, Roo Roofing have experienced and qualified tradesmen who can handle anything.
If you need advice on your roof, talk to one of our experts today. Get in touch today for a free assessment and quote.