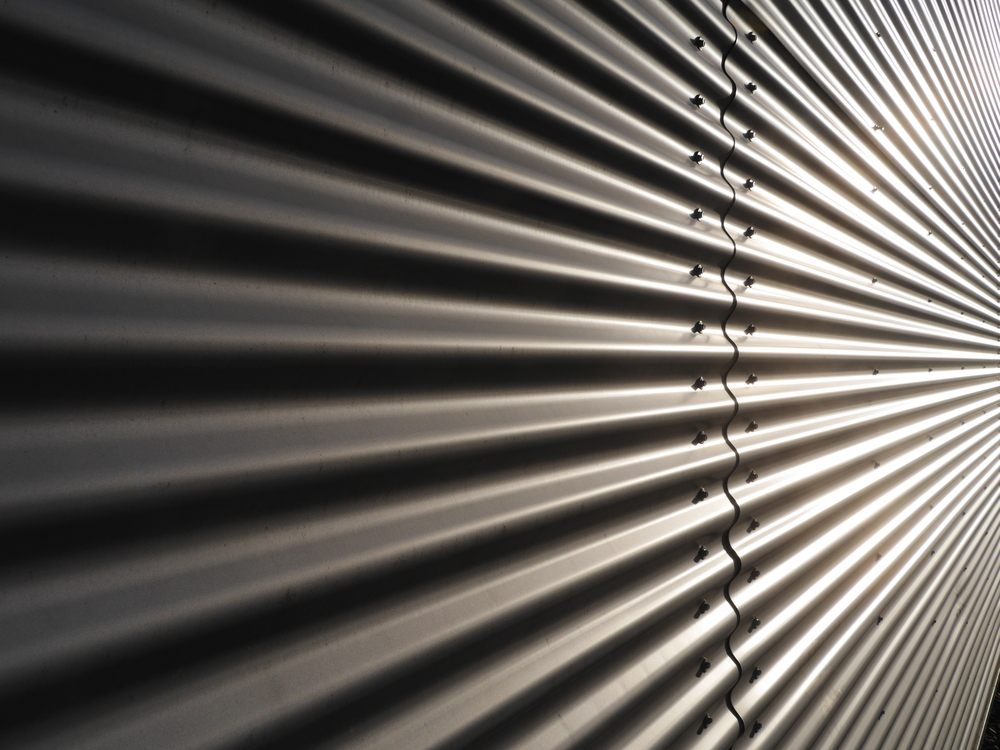 13
Apr
Choosing a Colorbond Roof
If you are looking to use Colorbond Roof Materials for a new roof or roof replacement for your home this article explores everything 'Colorbond'...
Including how Colorbond benefits your home and how to choose Colorbond colours to suit your home.
Read on for our intro guide to Colorbond roofs for your home in Brisbane.
Why install a Colorbond Roof
Historically, corrugated iron was popular for its lightweight, ease of transportation and stackable nature.
Introduced to Australia in the 1850s it very quickly became the preferred choice for roofing. However, it was never the most attractive material, and regular painting was required to keep it looking its best...
Fast forward a little over a century and you see the introduction of Colorbond steel, a galvanised steel that, through a special process, has paint bound to it. Colorbond quickly became the preferred choice from galvanised iron.
Designers looking to create a modern appearance or who want a roofing material that can be used in situations where the traditional tile can't choose Colorbond.
It is also popular with renovators looking for a way to brighten and change the colour scheme of their home. Transforming a dull brown tile roof into a brightly coloured colorbond one can make a huge difference to the house's appearance.
It is lightweight and flexible and you can shape and mold your metal roofing, and make it more personalized, depending on your taste.
Colorbond is made from steel with a baked on coloured surface which stops the steel from rusting and enhances the whole home. Steel is a strong material, yet it is light compared to some other roofing materials.
Although you may have heard that metal roofs will heat up your house, this is just a metal roofing myth.
In many cases, homes with metal roofs are actually cooler than ones with other materials, provided they are properly insulated.
Colorbond roofing material has been developed especially for Australian conditions which can be baking hot during the day and frosty cold at night. In Brisbane, Colorbond roofs perform well in our summer temperatures that can soar beyond 35 degrees.
Because the sheets are large, the roof will be finished quickly, saving time and costs on labour.
Most Advanced Building Material/ Durability
Colorbond is one of the most top-quality building materials globally.
It's equipped with a sturdy, exterior grade, corrosion resistant steel base coated with a superior paint system. This will ensure that peeling, cracking, and chipping will never occur. It also has interlocking panels to ensure that it'll be free from rust and corrosion for a number of years.
A Colorbond roof will last for as much as four times longer than a traditional roofing material.
Colorbond out performs most roofing material available in the market today...and are aware most people, especially those who live in Brisbane, are conscious about their energy consumption....
When properly insulated, colorbond is thermally efficient, helping your house stay cooler in summer and warmer in winter. The insulation can also help to reduce noise caused by rain falling on the roof.
Five of the light colours in the Colorbond Steel range qualify as solar reflective, which means that they provide an energy efficient roof. Also, every colour (except Night Sky®) in the standard Colorbond Steel range features Thermatech solar reflectance technology. So with this on your roof you'll have less dependence on air conditioning because it's designed to reflect the heat.
Colorbond Steel is made from recycled steel and is itself 100% recyclable. It's lightweight, so costs less to transport to sites, and its durability helps to conserve the planet's resources and energy.
Colorbond roofing is ideal for rainwater harvesting as dirt and dust blow off it easily and it does not absorb water like some tiles do.
Colorbond is easy to maintain, needing only a hose and brush down every so often when sticks or leaves appear. These usually blow off sloped roofs, but may stay on a flat roof for longer.
Colorbond Steel roofs are simply maintained by being naturally washed with rainwater. Unwashed areas such as wall cladding under eaves, underside of eave gutters and top of garage doors can be washed six monthly with clean, fresh water. Coastal areas that receive marine salt spray may need more frequent attention.
Colorbond is non-combustible and can offer increased fire protection. For this reason, it a sensible choice if you're planning to build in a bushfire prone area or want better bushfire protection for your home. It can be applied as steel roofing, gutters, downpipes or as walling.
There are many colours to choose from, meaning you can create a nice colour scheme overall.
The colours reflect those found in our Australian environment...
Unlike painted surfaces, it will not flake, peel or blister under the harsh weather conditions that a roof is exposed to. You can create a beautiful external colour scheme by using the same colour sheets for a feature wall, fence, water tank or garden shed.
Colorbond roofing sheets suit many different styles of homes from city dwellings to suburbs and country. It can be curved and cut into any shape with relative ease.
How to choose a Colorbond roof colour
It can be hard to choose what colour/s to use on your roof. Consider the following:
The location of your property
For example, if you live near the coastline, you can choose colours like teal, azure, white, turquoise and sandy colours that reflect the colour of the ocean and the sand.
If you live in a city, you might want to consider muted colours like black, silver and white. You can use these colours as a backdrop and use other colours to accent.
If you live in the country where the prevalent colours are green, blue and yellow, choose a colour that belongs to these palettes.
Your home's style and design
If your home's design leans toward classic styles, opt for more traditional colours like green, red, cream and grey. You can also put a twist to classic designs and opt for bolder colours.
If you have opted for a composite style for your home, you have more room in choosing colours for your roof. You can opt for understated colours or go for more dramatic hues.
If your home has a country design, you need to be mindful that the colours that work best with these designs echo the palettes of your home's location. As such, you cannot go wrong with colours that mimic foliage, rocks and soil.
Australia has a great tradition of heritage homes throughout the country. It's important that we preserve this architectural legacy from the past. As a result, your local council might have a heritage palette for you to choose the colour of your home from to match the rest of the neighbourhood.
Contact your local council to enquire if your home is in a heritage neighbourhood and what you need to do to meet those requirements. Your Colorbond installer will also be fully aware of the local heritage colours for your neighbourhood. Ask to see the palette options for the different colours. It will help if you bring a picture of your home to best match the colour to your home's appearance.
Keep in mind, as well, the roofing colours of the rest of the neighbourhood and surrounding homes. It's good to be a little different, but you could detract from your home's beauty by being too different. The good news is that Colorbond comes in dozens of colours.
Apart from looking outdoors or from your home's style for colour inspiration, you can choose a colour for your new roof by looking at the colours used indoors. You can draw inspiration from these hues and choose a roof colour that echoes these. The end result is a harmonious look that enables your guests to see continuity.
The profile and pitch of the roof as well as the location of the house should all be considered when choosing its colour as it may play a substantial role in the overall look of the home. The chosen roof style also affects the general impression of a home, for example, a steep gabled roof will have more aesthetic dominance than a skillion roof.
The lighter colours have the ability of reflecting heat. If you live in a warmer environment then you may want to consider choosing a lighter colour for your roof.
The lighter colours help to protect your property from the heat and help to reduce your energy bills as your house will stay cooler.
If you live in a cooler environment than a darker colour will help to absorb the heat which in turn will help to keep your house warmer?
Roo Roofing are the Brisbane roofing specialist and have deep knowledge of Colorbond roofing materials... we can help with all your roofing questions; from functionality to aesthetics; we can help you choose the perfect colour palette for your roof.