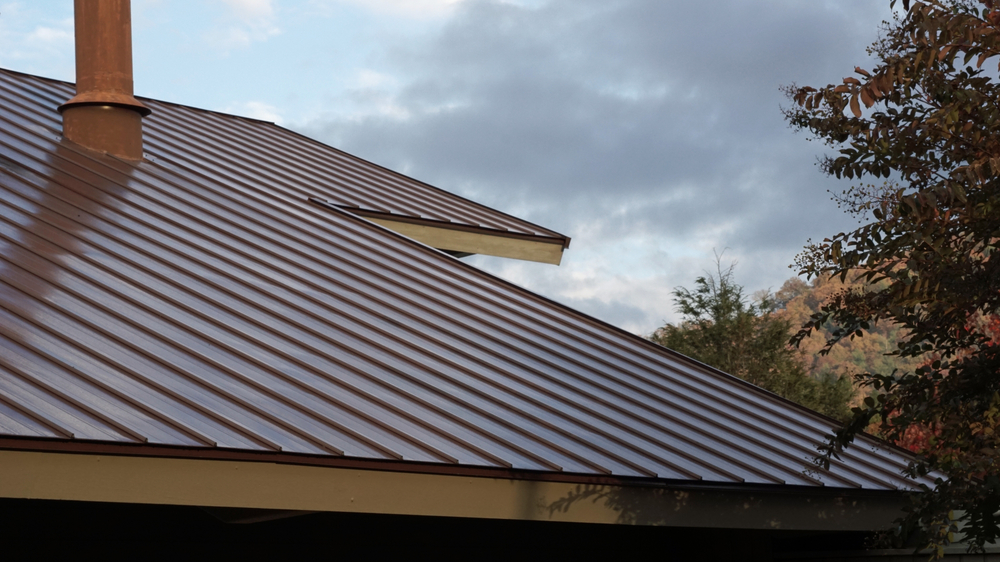 20
Oct
Metal Roof Issues You Need To Know About
If you are considering getting a new roof for your home, you should ensure you are armed with all the relevant information. While we could spend days talking about the positives of different roof types, it's important to also consider the disadvantages of certain types of roofs.
Today, we will be assessing Metal Roofs and the possible downsides that need to be considered when choosing your next roof.
Metal Roofs are one of the most popular roofs in Australia. However, like anything, you should make sure you have weighed up all the positives and negatives so you can rest easy knowing you've made the right choice for your roofing needs.
Here are some possible issues you may run into with a metal roof that isn't up to standard...
1. Leaking
It would be fair to say that the last thing anyone wants is a leaky roof.
Repairing the roof itself can be quite a headache, with cost and repair times often being dragged out and that's not even considering the cost of repairing other damage the leak causes such as wet carpets.
Fortunately, most leaks in metal roofs are caused by human error during installation. With the right tradespeople involved with the installation of your metal roof, the risk of a leak occurring can be dramatically minimized.
When contracting a roofing company to install your roof, make sure they have a thorough understanding and vast experience.
2. Corrosion
Corrosion can be caused by many factors, including exposure to the elements such as direct sunlight and the rain or even different materials interacting with each other. For example, metal roofing panels and screws and fasteners are used to secure the panels.
Anyone who lives in Australia knows that our climate and storm seasons can be unpredictable at best, dangerous and damaging at worst. This means that your roof is going to be ensuring everything the Australian climate has to throw at it, whether it's torrential rain and storms or sizzling summer days. All of these things add to the likelihood of corrosion and rust occurring on your metal roof.
The good news? With products like Colorbond which offer different grades of durability, there are options available that offer a higher level of protection to the environmental elements.
3. Scuffing
As we've mentioned, your roof is exposed to the elements, keeping you and your family safe from harm.
One of the unavoidable downsides of this is that your roof will get scuffed and nicked over time. This could be the result of falling branches, extreme storms or sometimes during installation.
The upside of this is that most scuffing is purely aesthetic and shouldn't compromise the structural integrity of your roof at all.
4. Fading
Unfortunately, this is another aesthetic issue that is hard to avoid regardless of where you live or what weather your roof is exposed to.
Fading occurs when the colour pigment in the pain breaks down due to water, pollution or even UV rays. The fading will usually be uneven as well as your roof isn't evenly exposed to all of these elements.
This can be avoided by using high quality materials, such as Colorbond.
5. Oil Canning
Don't feel silly if you don't know what this term is. Just like scuffing, oil canning is a purely aesthetic issue and doesn't actually affect the performance of your roof.

Oil canning is the visible distortion of the metal panels on a roof. It is often caused by thermal expansion and contraction in warmer weather however it can be caused by improper handling before and during installation too.

While you can't completely eliminate the possibility of oil canning occuring, you can minimize it.
One of the easiest ways to do this is ensuring you are engaging with professional roof installers to avoid faulty installation.
Need Your Metal Roof Repaired Or Replaced?
At Roo Roofing, we know all there is to know about roof repairs and restoration. Our expert team can recommend the best solution to protect your Brisbane home from damage caused by the environment such as UV rays and storms.
Our company brings decades of industry experience and expertise. We take on every job with the highest quality workmanship and professionalism to satisfy our customers. We are fully qualified roofers servicing Brisbane and surrounds.
Contact us today!