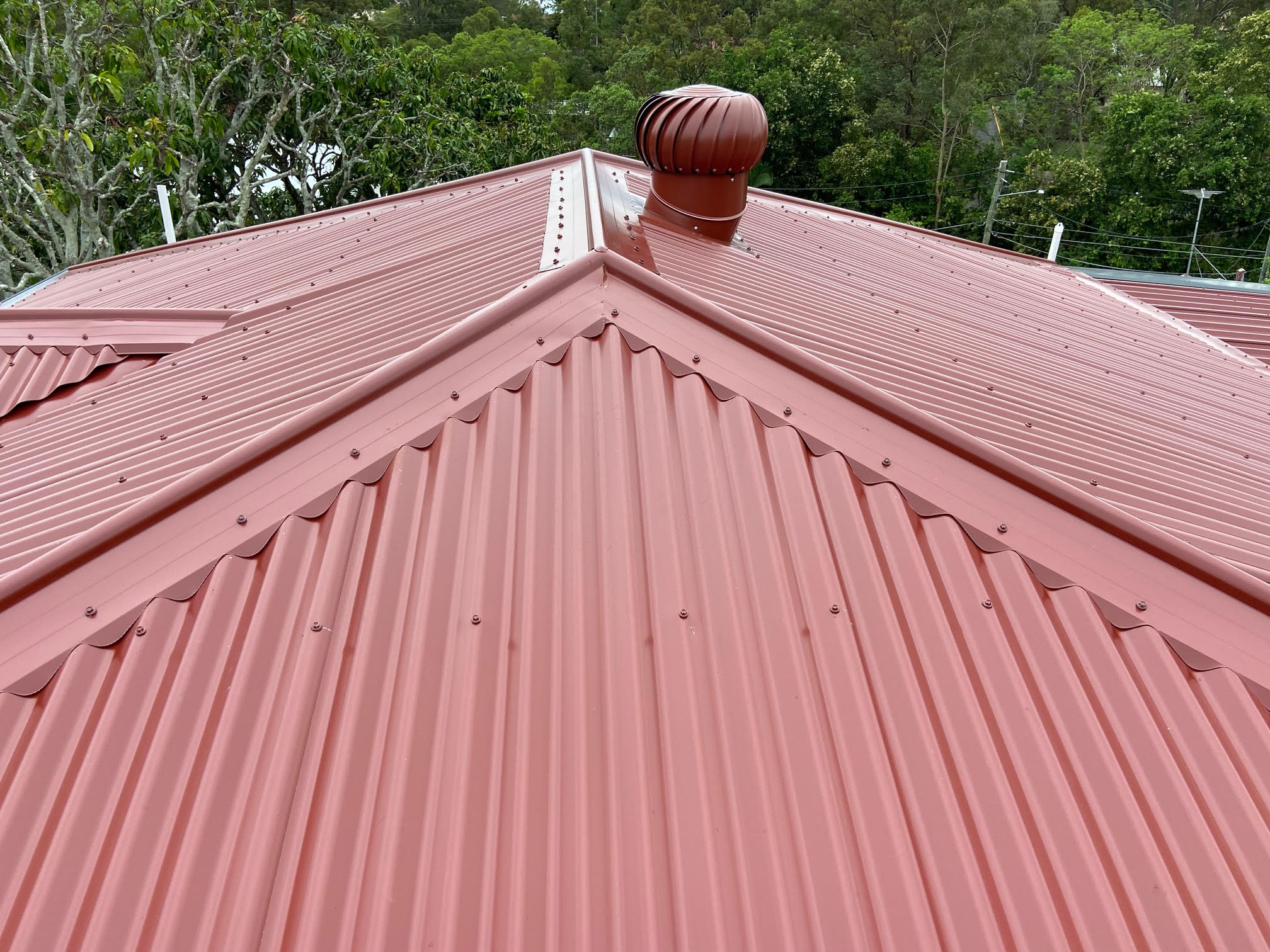 9
Jan
A Brisbane Roof Replacement From Start to Finish
Over the years, your roof will have to cope with all sorts of weather and inevitably it will sustain wear and tear. This can affect a roof's lifespan and ability to protect you from the elements.

To protect your home and contents and not to mention the people who live in it, it's essential the roof is well built and properly maintained. But even so, over time many homeowners will need to consider a roof replacement.

A roof replacement can be a complicated process, one that needs to be carried out by professionals. Here we take you through one of our recent roof replacement projects from start to finish so you know what to expect.


The Project
Repairs and maintenance can only do so much and sometimes a roof replacement is needed, as was the case for this Ashgrove home…

Riddled with rust and holes, the original 1930's metal roof was in desperate need of replacement along with nine window awnings.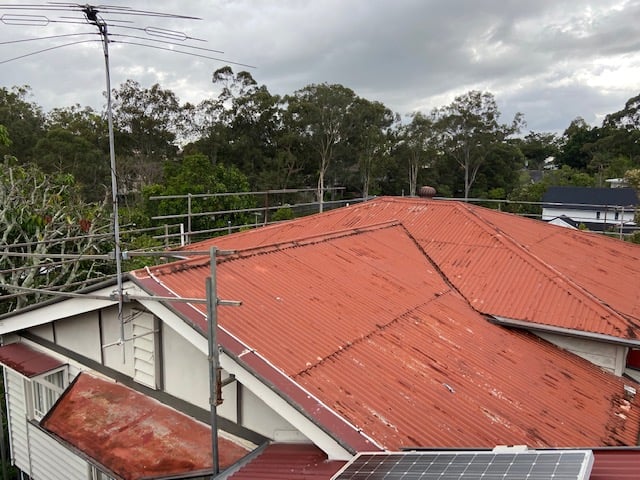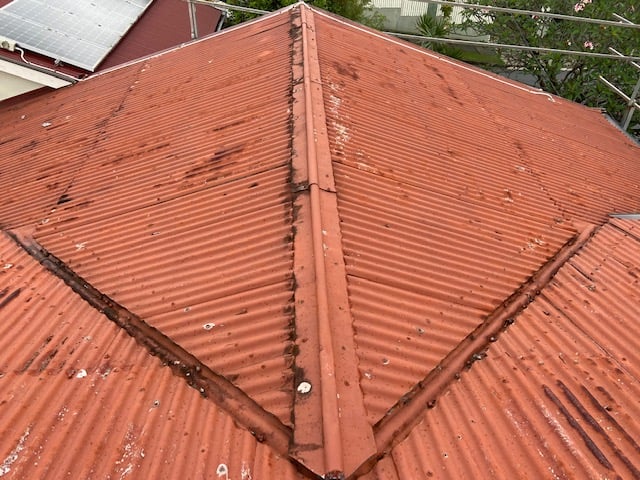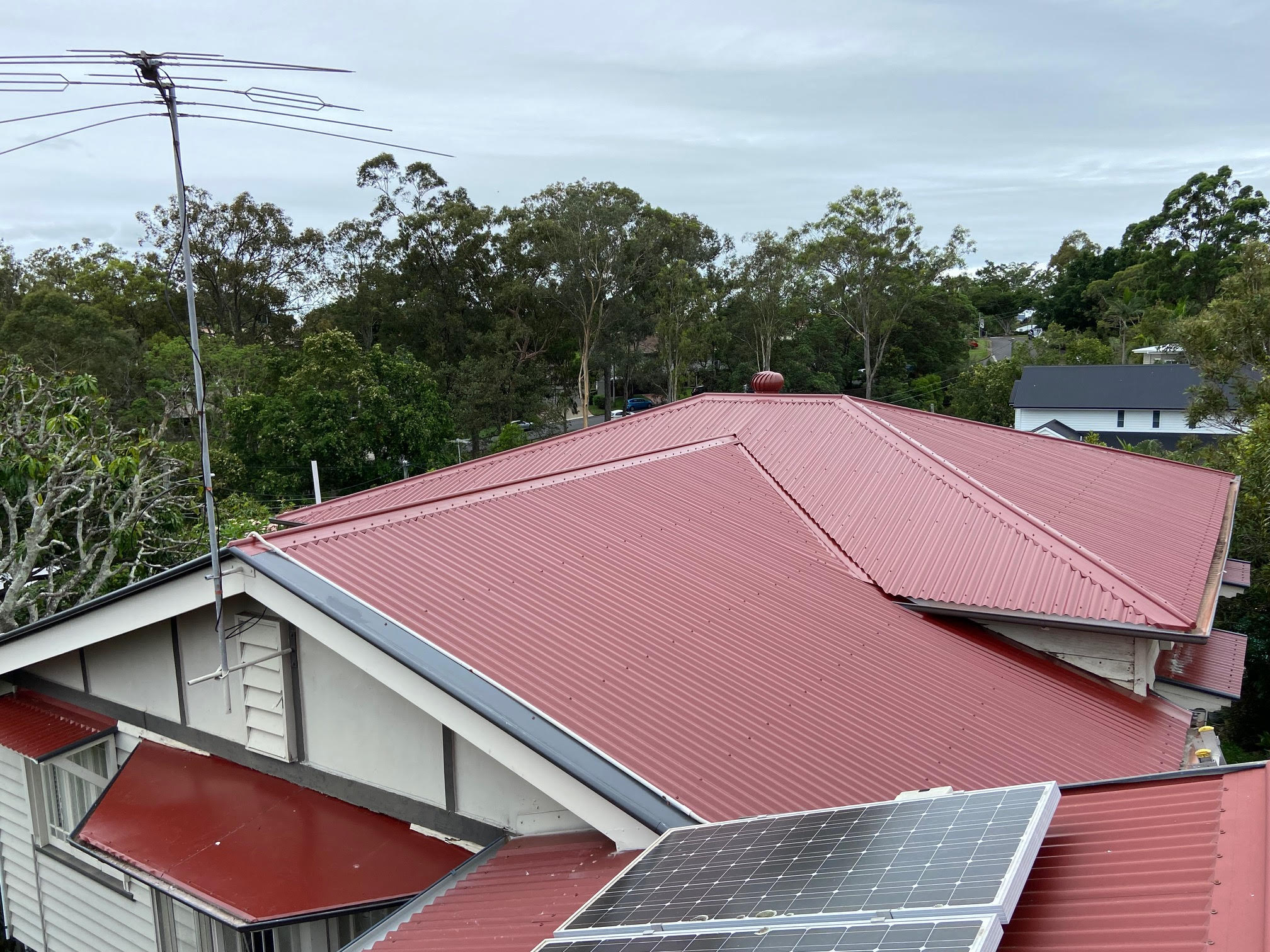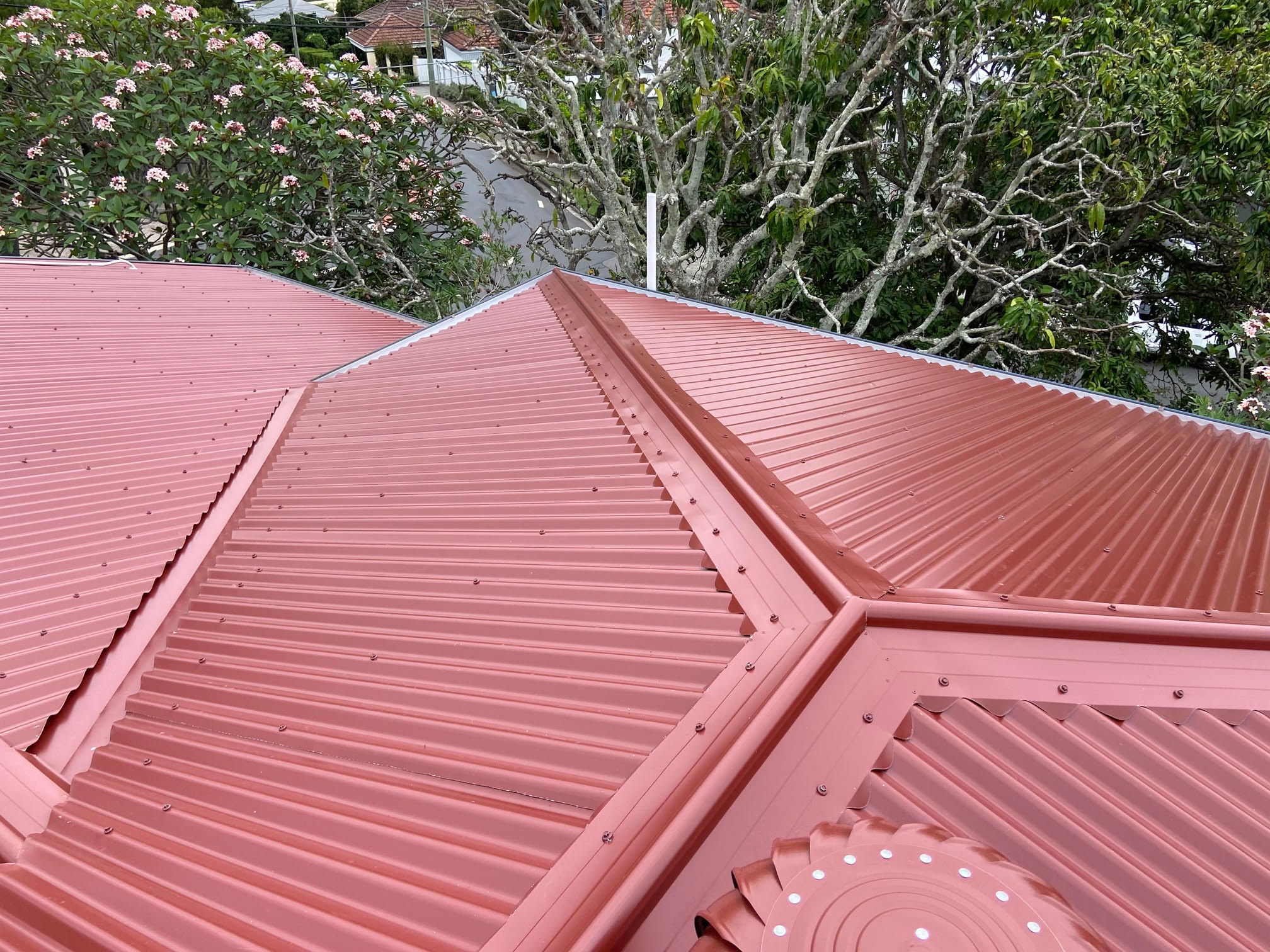 The roof replacement has transformed the home. What a wonderful result!
The Process
Quoting: A Roo Roofing Estimator inspects the roof and evaluates the existing roof and takes note of measurements. We also discuss options and requirements with the homeowner and provide recommendations.

Quote supplied: An itemised quote and detailed process plan are supplied to the homeowner. The quote includes itemised costs for materials, options and compulsory certification.

Quote approved: Once the customer has discussed changes or concerns with our team and feels fully informed and satisfied they can let us know that they accept the quote.

Time frame estimated: A start date is provided to the customer as soon as possible. Unfortunately, due to the weather, delays are part of roofing and should be expected.

Communication: We keep our customers regularly informed every step of the way, we let them know about things like material delivery and when work will begin.

Safety scaffolding setup: Generally the first work to begin is the installation of safety scaffolding around the roof.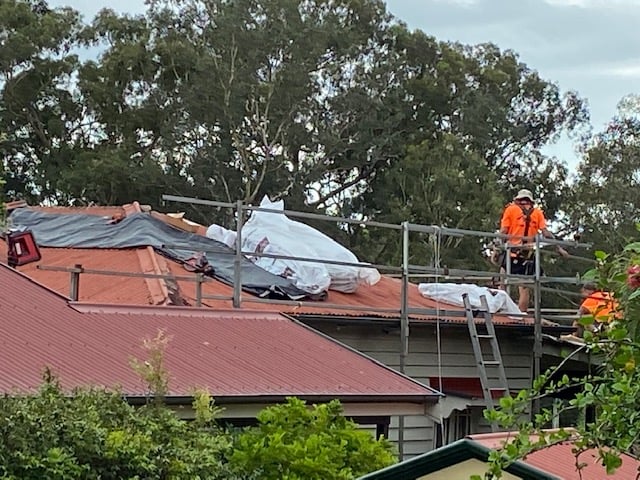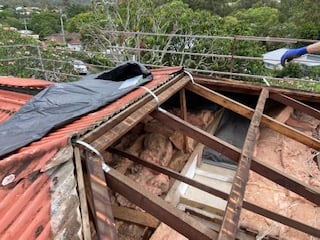 Materials delivered: All roofing materials are delivered a day or so before work begins.

Workers arrive: The lead roofer will explain the order of work and go over safety processes and any outstanding details.

Safety zone designated: An area around the house will be cornered off, to be used as a "drop" zone for the old roofing material.

Work starts: The old roof is removed in sections. Roof beams are carefully inspected for damage and replaced or reinforced as required.

New roof material is installed: Materials including insulation are usually laid down before the team starts adding the new roofing panels and installing edging while checking alignment. The components of the new roof must come together perfectly, with careful attention given to air vents and areas around chimneys. Alignment is so important to ensure the roof remains weatherproof and durable. Window awnings and quality control tasks are also completed.

Cleanup: A magnetic sweeper is used to pick up stray roofing nails and smaller metal debris around the house.

Materials removed from the property: We organise the removal of all old roofing materials and product packaging.

Completion: Once the roof replacement work is completed and all quality checks have been made, the lead roofer will explain what has been done and let the customer know that we're available for advice and happy to return if any issue arises.

Certifiers informed of job completion: This is a compulsory certification; the independent certification inspection occurs some time after the job.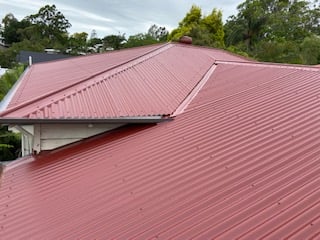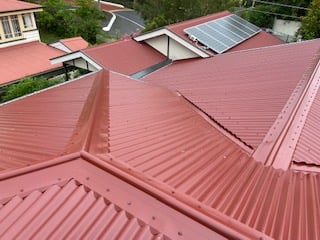 This Roof Replacement has drastically improved the safety and appearance of this home and by doing so, immediately increased its value…

Does your roof need some love?

Choose the Right Roofing Company
Not all roofing companies are the same. Roo Roofing is an established business with years of experience in the Brisbane area and understands the local climate and the effects it can have on your roof.