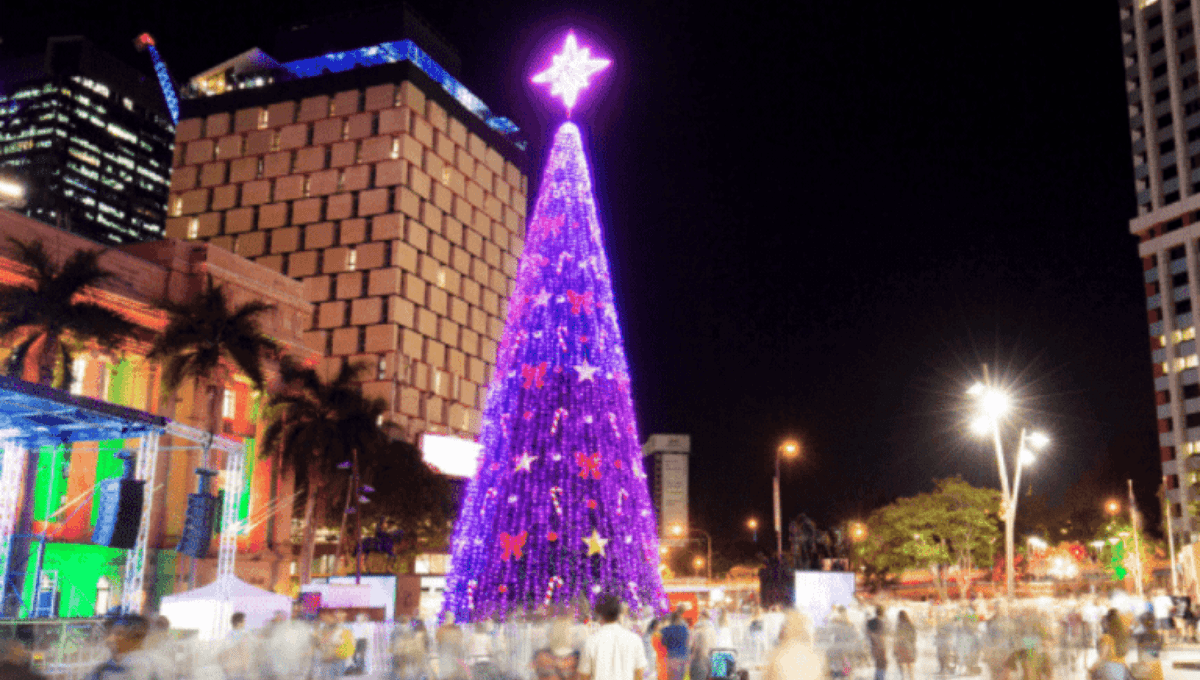 9
Dec
Where To See The Top Rated Christmas Lights In Brisbane
It's the most wonderful time of the year!
While it's easy to get caught up in the craziness of December, it's important to take a deep breath and enjoy the moment with family and friends.
One way you can stop and smell the roses during the silly season this year is to take some time to visit some of the best Christmas lights around Brisbane.
While executing the perfect Christmas lights display is certainly not everybody's cup of tea, many Brisbane suburbs go all out in the month of December with lights, tinsel and other props - all in the name of Christmas cheer!
If you are on the hunt to see the best Christmas light displays in Brisbane, be sure to check out these suburbs...
Aspley
It's always amazing to see the extra lengths some will go to in order to make their Christmas displays stand out from the best.
Stoneycroft Street has understood the assignment in a way that puts other streets to shame. Drive over this Christmas season and tune in your radio to watch the lights dance to a curated Christmas Playlist.
Before you leave the area, scoot on over to Longreef Court, Kosta Place and The Boulevard in Albany Creek, in addition to Myrtle Crescent and Myall Place in Bridgeman Downs. These awe-worthy spectacles really show that Christmas is in the air on Brisbane's Northside.
CBD
If you haven't already been to the Lighting of the Christmas Tree, you truly are missing out.
The night features all the magic of Christmas traditions with some special musical performances for the entire family under the lights of a twinkling Brisbane City Town Hall. The tree is usually up until early January.
Residents of Brisbane are spoiled when it comes to Christmas celebrations in the city. Not only is there an official Lighting of The Christmas Tree ceremony, there is also a spectacular sound and lights show taking place in King George Square sponsored by The Lott and narrated by Robin Bailey. This display is taking place from the 10th of December until the 24th so you and the family have plenty of time to check it out.
Logan
South of Brisbane, the sky will be lit up with Christmas lights through December. If you are in the part of the world, be sure to stop by Homestead Street in Marsden and Ernestine Circuit in
Eagleby to get your fix of Christmas spirit.
Mt Ommaney
If you're on the West side of the brown snake, you haven't been forgotten. There are plenty of Christmas lights and experiences for you and your family too.
Moncrieff Court is a favourite for locals for its colourful and festive display. While you are taking in the sights, be sure to stop into Raeside Street and Gillen Close before you go home.
Where will you be visiting to see Christmas lights displays this year?
You can also stay up to date with new and exciting displays all over Brisbane by following this Facebook page.
Need Your Metal Roof Repaired Or Replaced?
At Roo Roofing, we know all there is to know about roof repairs and restoration. Our expert team can recommend the best solution to protect your Brisbane home from damage caused by the environment such as sunshine and storms.

Our company brings decades of industry experience and expertise. We take on every job with the highest quality workmanship and professionalism to satisfy our customers. We are fully qualified roofers servicing Brisbane and surrounds.

Contact us today!