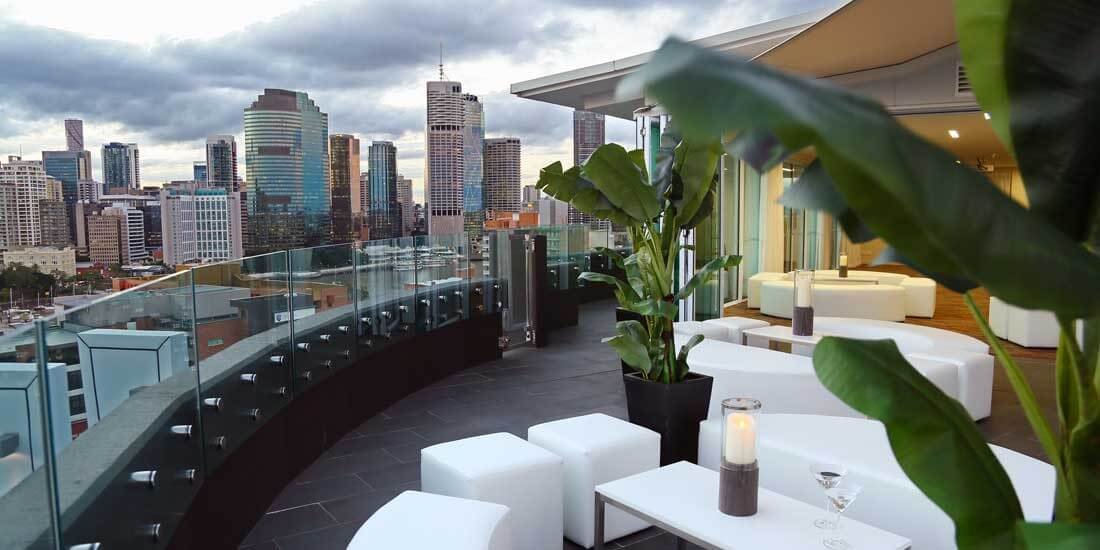 16
Sep
The 5 Best Rooftops In Brisbane For A View Of The City
The weather is heating up and the days are getting longer - Summer is almost here!
Here in Brisbane, we are absolutely blessed with perfect temperatures and spectacular CBD views overlooking the Brisbane River.
Luckily, Brisbane has plenty of venues for you to soak up that golden hour glow and enjoy the awe-worthy view!
In today's blog, we have a look at our favourite rooftops around Brisbane. Whether you're wanting to watch the sunset over the iconic 'Brown Snake' or catch up with friends for lunch, you'll find your next watering hole here.
1. Cielo Rooftop Bar, Fortitude Valley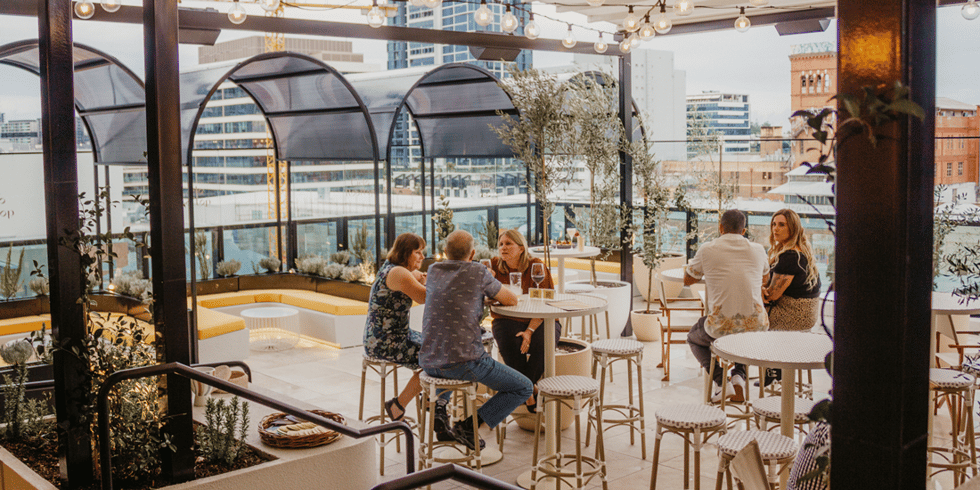 Located in the constantly evolving suburb of Fortitude Valley, Cielo Rooftop Bar offers a respite from the hustle and bustle of the street and lets you rise above the fumes to enjoy light nibbles and a wide selection of drinks that even the pickiest punter would enjoy.
If you like the sound of Oysters, Bruschetta and Prosciutto, you'll feel at home at Cielo.
2. Fiume Bar at The Fantauzzo, Howard Smith Wharves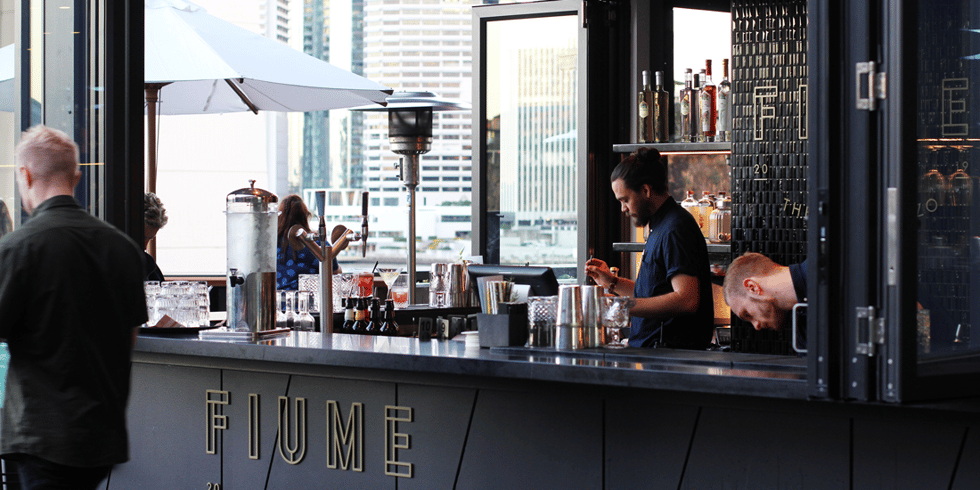 Some of the most iconic photos of Brisbane feature our beautiful Story Bridge lighting up the night sky, connecting residents of the North to the East.
Dining in at Fiume Bar gives you the perfect Instagram opportunity to take a photo just as stunning as those that have come before.
Even better, Fiume also takes bookings for brunch so you can avoid the crowds that take over Howard Smith when the sun finally sets.
If you're a fan of craft beers (particularly Felons, also located in the HSW precinct), you won't be disappointed.
3. The Terrace at Hotel Emporium, South Bank.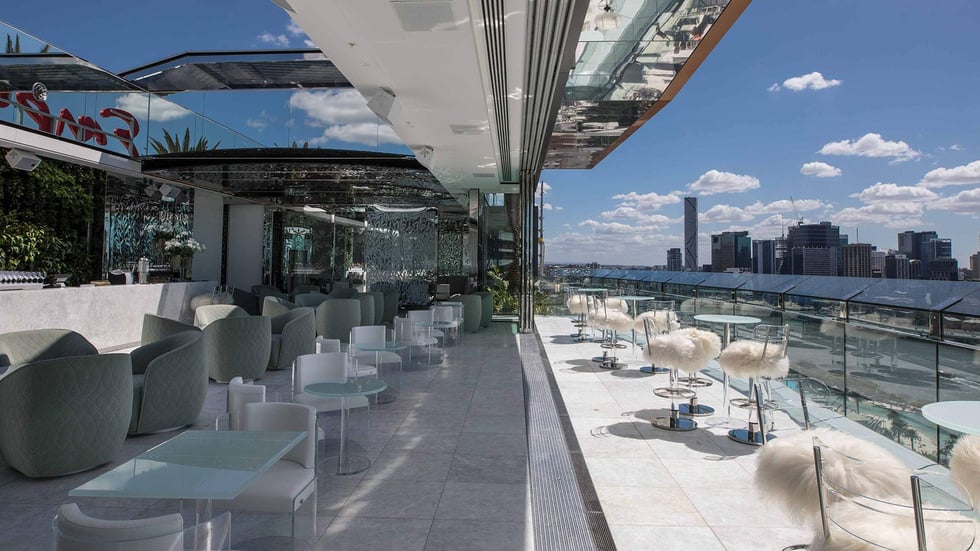 The Terrace is unique in many ways. While it offers an envy-worthy menu for lunch and dinner, it also boasts a selection of scrumptious breakfast options such as Acai Bowls, Rosemary Field Mushrooms and Slow Roasted Tomato and Brioche Waffles.
Of course, if a more traditional cooked breakfast is your thing, you won't go hungry here either.
There are plenty of classic options too.
Let's be honest though, we're here for the view and The Terrace hardly disappoints.
Located on Grey Street in South Bank, this venue offers an uninterrupted view of the Brisbane River and CBD Skyline.
4. Sixteen Antlers at the Pullman Hotel, King George Square.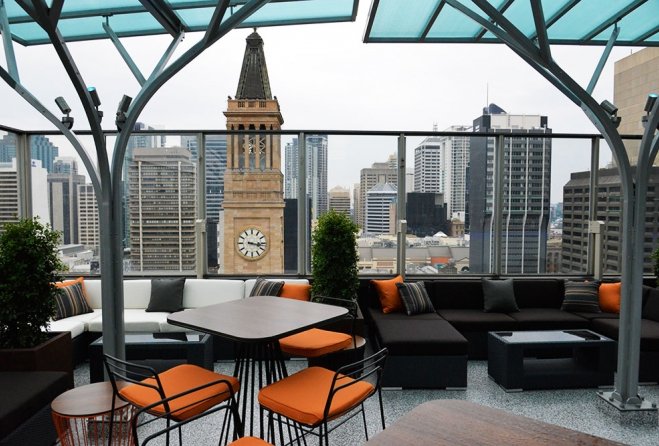 The most central in our list, Sixteen Antlers' location means that you aren't just enjoying the lights of the CBD from afar, you're actually part of the view.
Known for their Friday afternoon session, Sixteen Antlers offers the perfect end of week experience, complete with cocktail jugs and sliders for when you get peckish.
If you're wondering how the staff manage to make their signature cocktails, this rooftop bar also offers a 'Mixologist Masterclass' available to private functions and parties.
By the end of the class, the mixologists themselves promise you the secrets of making delicious, sophisticated cocktails.
5. Eagles Nest at The Point Brisbane, Kangaroo Point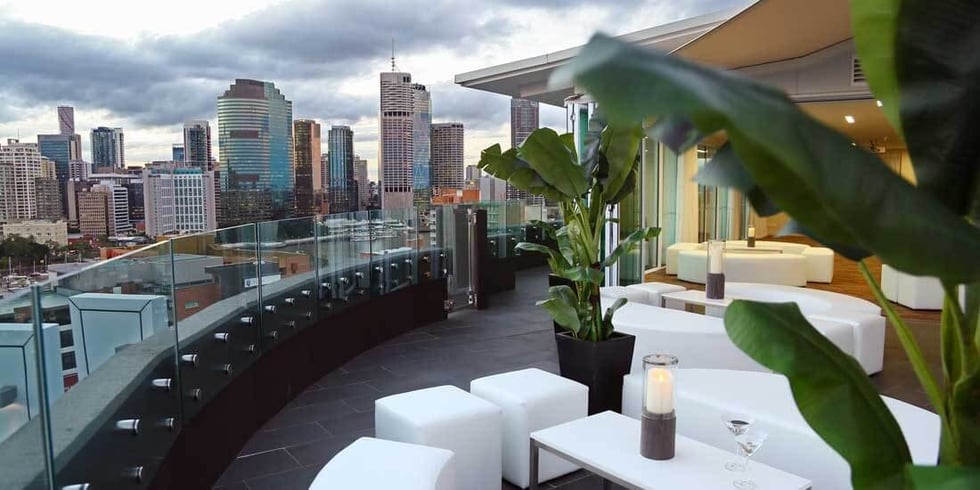 Instagram: @eaglesnestbrisbane
We are yet to find a person who doesn't love Tapas and luckily, Eagles Nest offers a Tapas Menu worth ringing home about.
Whether you're pining for a cheese and charcuterie board or some southern fried cauliflower, you won't go hungry here.
Of course, it's all about location, location, location. You're in luck here too.
Boasting a 12th floor view from the heart of Kangaroo Point, you'll be able to sip on a cocktail while taking in the stunning view of Brisbane City
Since we mentioned cocktails, we'd highly recommend the Nutcracker.
Roo Roofing may know Brisbane's best rooftop bars but we are THE experts when it comes to roof restorations and repairs.
If your roof is in need of some TLC get in contact TODAY for a FREE appraisal.