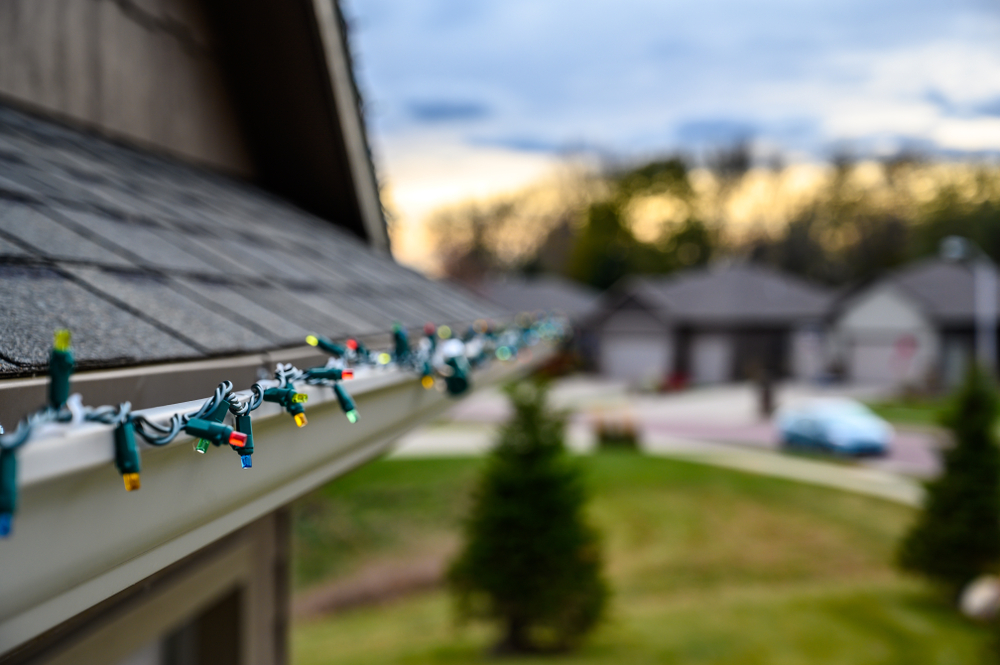 17
Nov
Safety First - How to Install Christmas Lights On Your Roof
It's hard to believe, but December is only a blink away. One of our favourite things about December is the amazing Christmas lights that begin to pop up around the suburbs of Brisbane.
If you're decorating your house for the first time this year or even if you are a seasoned Christmas lights connoisseur, safety is always paramount, especially in the family home.
Christmas is the most wonderful time of the year and the last thing you want is for it to begin or end with tragedy.
Today we discuss some of our top tips to ensure you and your family stay safe when installing Christmas lights on your roof this December.
Safety Checks Before Installation
We know it can be tempting to jump into the fun bit, but you need to check some things off the list before you begin the installation. The Queensland Government recommends you follow these steps:
Buy Australian Compliant Christmas lights.
If you're using last year's lights, make sure you've checked for any damage.
Don't make modifications to the lights.
Make sure your fire alarm and safety switch are in working order.
Ensure you have the correct equipment (lights, powerboards etc) for your environment (inside or outside).
Wait For Clear Weather
If it's been windy, rainy or stormy, put down the ladder and wait for a clearer day.
Your safety is far more important than getting those lights up today. There will be another day with safer weather soon enough!
Ensure You Have Correct Footwear On...And Watch Where You're Walking!
Make sure you have non-slip footwear on for this job.
When you're up on the roof, stay alert and aware of your surroundings. Your roof may be sturdy but it's not necessarily made to be walked on. This is another reason it is so important to install your lights in good, clear weather.
Ask For Help!
If you're using a ladder, it might be your safest bet to ask someone to hold the ladder from the ground while you're climbing up. This is a really easy thing you can do to make this job a lot safer.
Avoid Using Nails or Staples To Secure Lights
You may be tempted to bring out the stapler or nails to get your lights to stay in the correct position but this could actually damage the wiring and lead to a higher chance of something going terribly wrong.
If you're looking for a way to secure your lights, consider investing in some zip ties.
Ensure Your Roof Is In Good Condition
If you're installing lights on your roof, it's important to ensure that it's in good condition.
Here at Roo Roofing, the safety and comfort of your family is our top priority. Whether you're installing Christmas lights or looking to get a new roof installed, the experienced team at Roo know the importance of safety in and around your home.
Our company brings decades of industry experience and expertise. We take on every job with the highest quality workmanship and professionalism to satisfy our customers. We are fully qualified roofers servicing Brisbane and surrounds.
Contact us today!