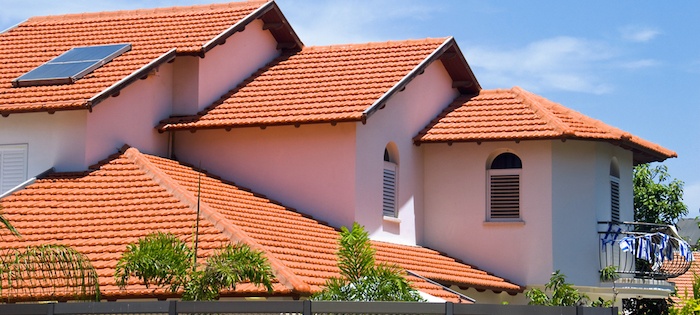 15
Feb
Australia's most popular roofing options
You know those few minutes just before you touch down from a flight? As you cruise closely down you get a fantastic view of the cities and town below. You're treated to a jigsaw puzzle of colours and shapes, most of which are glistening roofs. It gives us pause to reflect on our industry over the years. We've seen roofs come and go; styles trend and others which endure the test of time over the decades. In this post we look at some of Australia's most popular roofs.
Metal Roofing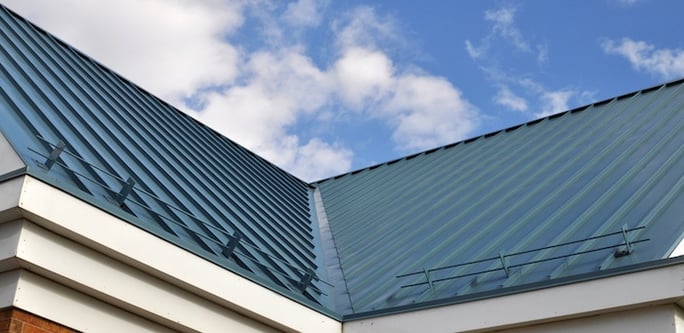 Given our Aussie climate, it's important to source roofing materials which are capable of withstanding our ever-changing weather (which can range from very dry to very wet within the same month at times) while still providing sufficient protection and comfort. Currently, one of the most popular roofing options in Australia is metal. It's cheap, durable and thermally efficient. Metal roofing can be layered over an already existing roof, which makes it extremely popular.
Colorbond

– this is currently the standard metal roofing for many Aussie homes. This type of roofing works well with contemporary or lightweight houses but is also great for homes in regional or beachside environments. It comes in different grades, deciding which one is right for a home will depend on the air environment around the property. A combination of zinc and aluminium with added protective coating, if well-maintained it can last for decades. It also weighs little and is weather efficient – cooling down quickly during hot summer months but also capable of retaining heat during cold winters.




Stainless Steel Colorbond – this is the highest grade of Colorbond roofing. It is a popular choice for many industrial buildings because of its extreme durability, capable of withstanding harsh exposure to industrial-type elements. It is an expensive type of roofing so it's usually only used for commercial purposes but can be seen to be used for beachside residences.
Tiled Roofing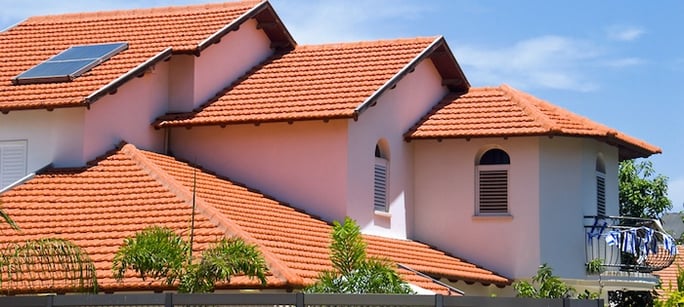 Another popular option we see today is Tiled Roofing.
Terracotta roof tiles – they offer aesthetically attractive, well-insulated roof surfaces which can suit almost any weather. They are a very popular roofing type in Australian but they can be an expensive option in comparison to metal sheeting and concrete tiles. However, depending on the profile, Australian Terracotta tiles are hard to beat for their good looks (they come in many shapes and sizes) and durability.


Concrete roof tiles - Similar to terracotta roof tiles, concrete tiles can also be designed to mimic wooden shingles, slate and stone, among other things - popular for those who like to design/decorate their house with a certain style in mind. All the terracotta manufacturers make these cheaper concrete tiles that have similar profiles to terracotta tiles. Concrete tiles are, however, more porous; generally don't have the same lustre as terracotta; and fade quickly in comparison to terracotta tiles, due to the paint being applied to the surface and not imbued.
Colourful Roofs
In Australia, you'll find all kinds of roofs with different colours. With the hot sun most of the year round, the lighter the roof, the greater the heat deflection. That said, the most popular roofs in Australia are more neutral tones: light browns, earthy reds, soft greys, and blues or greens.