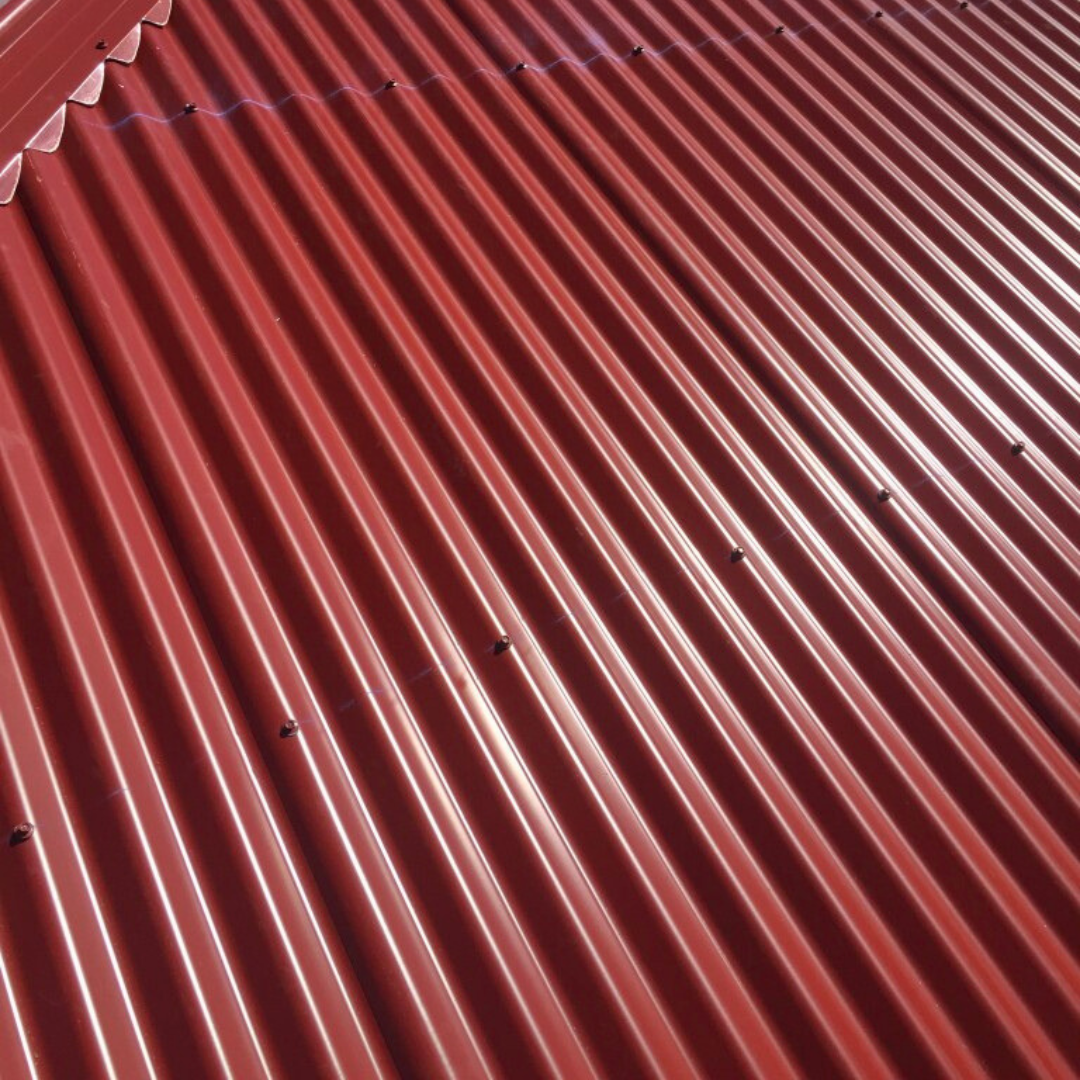 1
Nov
7 Benefits of Colorbond Roofs (2023)
Choosing the right roofing material for your home is a big decision. There are many materials to choose from, and they all have their own pros and cons. That's why we've put together this post, to help you determine if Colorbond is the right option for your roof.
What is Colorbond?
Colorbond is made from high-quality steel that is coated with a layer of zinc and aluminium to provide protection against rust and corrosion. Additionally, the steel is then coated with a layer of colour, which helps to further protect the material from the elements.
Benefits of Colorbond:
1. Design Flexibility
Colorbond roofs deliver excellent spanning capabilities for efficient structures, allowing for more column free floor area. The wide colours in the Colorbond range also gives building designers and owners more creative license to create a truly unique facade. The Colorbond range is also available in several profiles to suit both the look and design requirements of your home. As an added bonus benefit because the colour is bonded to the metal, it doesn't need painting as often as other metal roofing materials.
2. Resilience
Colorbond is one of the toughest and most advanced building materials today. It's been tried and tested for over 50 years in some of the harshest environments in Australia. It's also termite resistant meaning it not only looks good but is also long lasting and durable. It's a great option for decramastic roof replacement.
3. Water Collection
They can collect more water for your rainwater storage tanks. If natural water collection is important to you, either for your home, garden, animals etc. having a colorbond roof is better than a concrete tile because of their level of absorbency. Colorbond is corrugated metal with a bonded paint finish that seals it from moisture.
4. Weight
Tiles made of terracotta or concrete are much heaving, in fact a colorbond roof is often 1/10th as heavy meaning that the supporting roof frame doesn't have to be as complex - reducing the cost of installation. Furthermore, since terracotta and concrete tiles absorb water, they get even heaving during rainy weather. This extra weight also need to be considered when designing the roof support structure. Colorbond roofs don't absorb any water thus you won't have to worry about fluctuations in roof weight.
5. Fire resistance
If live in bushfire prone areas, then you certainly should choose colorbond over tiles. It's non-combustible and it's much easier to seal corrugated metal sheets against flying embers and burning ash.
6. Environmentally friendly
Metal roofing is 100% recyclable, and is one of the most re-used products out there. It's not only efficient to transport, but also contributes to less on-site wastage, reducing the environmental impact of building sites.
7. Energy Efficiency
Even though tiles are cheaper to buy, the final cost will actually depend on whether you add extra insulation, the installation costs, possibly painting, and the future maintenance required. Thanks to thermatech technology (in-built in Colorbond), developed in 2008 and updated in 2013, Colorbond roofs harness their reflective powers and bounce back penetrating heat, cooling the house and allowing your air-conditioner to do its job, without adding further pressure from above.
Is your roof ready for summer?
Brisbane's summers can be unpredictable, with storms causing damage to our homes. The best way to be prepared is to get your roof repaired or replaced now.
Our roofing specialists are experienced in roof leak repairs, guttering, downpipes, fascias, skylights, and more. Whether you need to fix a leak, do a full roof restoration or install a new roof, Roo Roofing has experienced and qualified tradesmen who can handle anything.
Contact our Brisbane roofers to get the quality roofing services you deserve.
Get in touch today for a free assessment and quote.