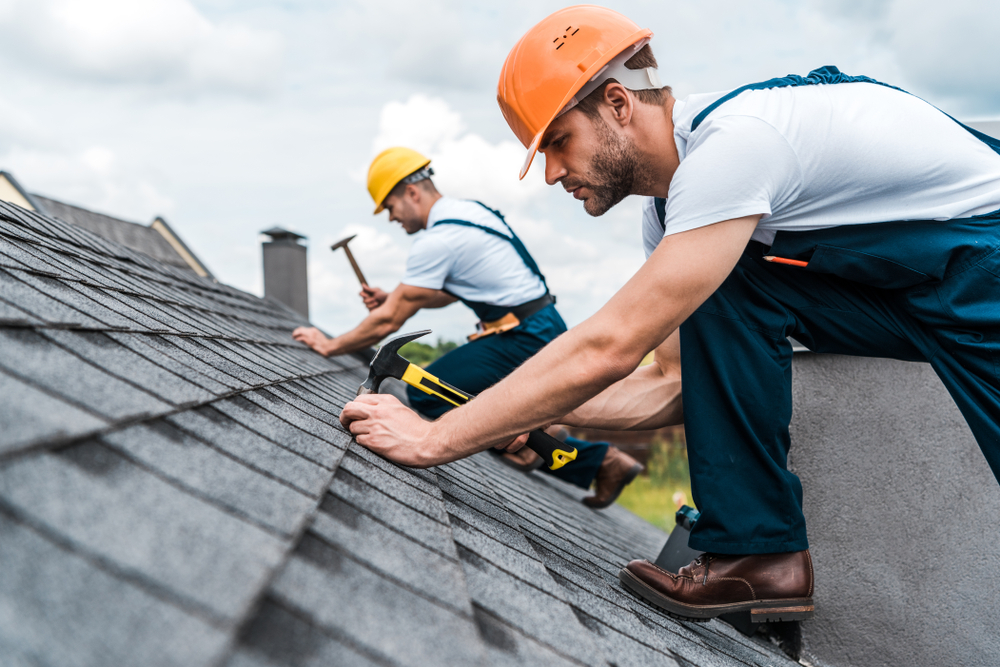 7
Sep
6 Questions to ask a Roofing Contractor (2023)
Whether you're thinking of re-designing your home and roof; installing a roof on a new home; or fixing a roof that has some issues; no matter what the reason, when it comes to your roof, it's best to get the professionals in to help.
But how do you know if you're engaging the right roofing contractor for your home? In this post, we share some of the best questions to ask your potential roofer to ensure you receive the best quality service for your home.
Where are you based?
Go local. It's quicker service for one, also local roofing contractors will know you area and climate. If you're based in Brisbane or its surrounds, Roo Roofing can provide either a Total Roof Replacement, Roof Repair, Patio or a Loving Roof Restoration. Because Roo Roofing has been based in Brisbane for so long, we have the understanding of the local conditions necessary to provide your Roof, Gutters, Fascia and Soffits with the utmost care.
What's your history?
Time + Experience = the perfect track record for servicing your roofing needs. At Roo Roofing, we have generations of experience in providing Specialist Roofing and Building Services. Our oldest tradesman is 72 years of age and just him alone has had over 55 years in the building industry. We can provide either a Total Roof Replacement, Roof Repair, Patio or a Loving Roof Restoration.
Are you licensed?
Don't give the job to anyone who says they can fix or replace your roof. They should have the appropriate licenses and permits to work on your roof. Roo Roofing is fully licensed for the works and services provided. Not only are we licensed for proper roof installation and repairs, we are also licensed for Building, Carpenter, Joinery and Painting works. Furthermore, Roo Roofing is licensed to remove bonded asbestos and has staff who are independently trained and skilled in its safe removal.
How do you ensure quality?
How do you know if the roofing contractor would do a great job or a shoddy one? Make sure that there is some explanation over the products they prefer to use and any warranties. At Roo Roofing, not only do we only use products of the highest quality, we also provide some of the best installation warranties of up to 10 years.
Who are you associated with?
Find out what industry affiliations the roofing contract has. A reputable roofing company often is connected with several associations and brand partnerships, signifying the roofing company's commitment to a client's needs. Roo Roofing is closely associated with Colorbond, Masterbuilders, Stratco and Pantex to name a few.
Does the quote include all relevant costs?
If you agree to a quote and decide to go with the contractor, the last thing you want is hidden or unforeseen costs.
Make sure to request that the quote that you will be accepting is a proper or formal agreement, complete with the costs of labour, materials and extra service charges.
You should also review the quote itself properly before accepting… This way, you'll be doing everything you can to avoid unexpected fees in the middle of the project.
Looking for roofing experts?
Our roofing specialists are experienced in roof leak repairs, guttering, downpipes, fascias, skylights, and more. Whether you need to fix a leak, do a full roof restoration or install a new roof, Roo Roofing has experienced and qualified tradesmen who can handle anything.
Contact our Brisbane roofers to get the quality roofing services you deserve.
Get in touch today for a free assessment and quote.